Santa Cruz
Hightower – LT Med, Lg, XL
Tallboy – Med, Lg, XL *
5010 – Med, Lg – 2019 models now available
Bronson – Med, Lg
Juliana
Joplin – Sm, Med
Furtado – Sm, Med – 2019 models now available
Pivot
Trail429 – XS, Sm, Med, Lg, XL
Mach 4 – XS, Sm
Switchblade – Sm
Mach 5.5 – Lg
Firebird 29 – Sm, Med, Lg
Rocky Mountain
Instinct BC Edition C90 – Med, Lg, XL
Thunderbolt BC Edition – Med, Lg
Instinct C70 – Sm, Med, Lg, XL
Element C70 – Med, Lg
Yeti
SB5 Lunch Ride – Med, Lg
SB5 – Sm
SB5 Beti – XS, Sm
SB100 – Sm, Med, Lg, XL
SB130 – Sm, Med, Lg, XL
SB150 – Sm, Med, Lg, XL
Our entire demo fleet is built from finest grade of high modulus carbon available from each manufacturer, all with Sram X01 Eagle drivetrains. *Dual Wheel Compatibility: These models can be set up for your demo with either 29" wheels or 27.5" wheels.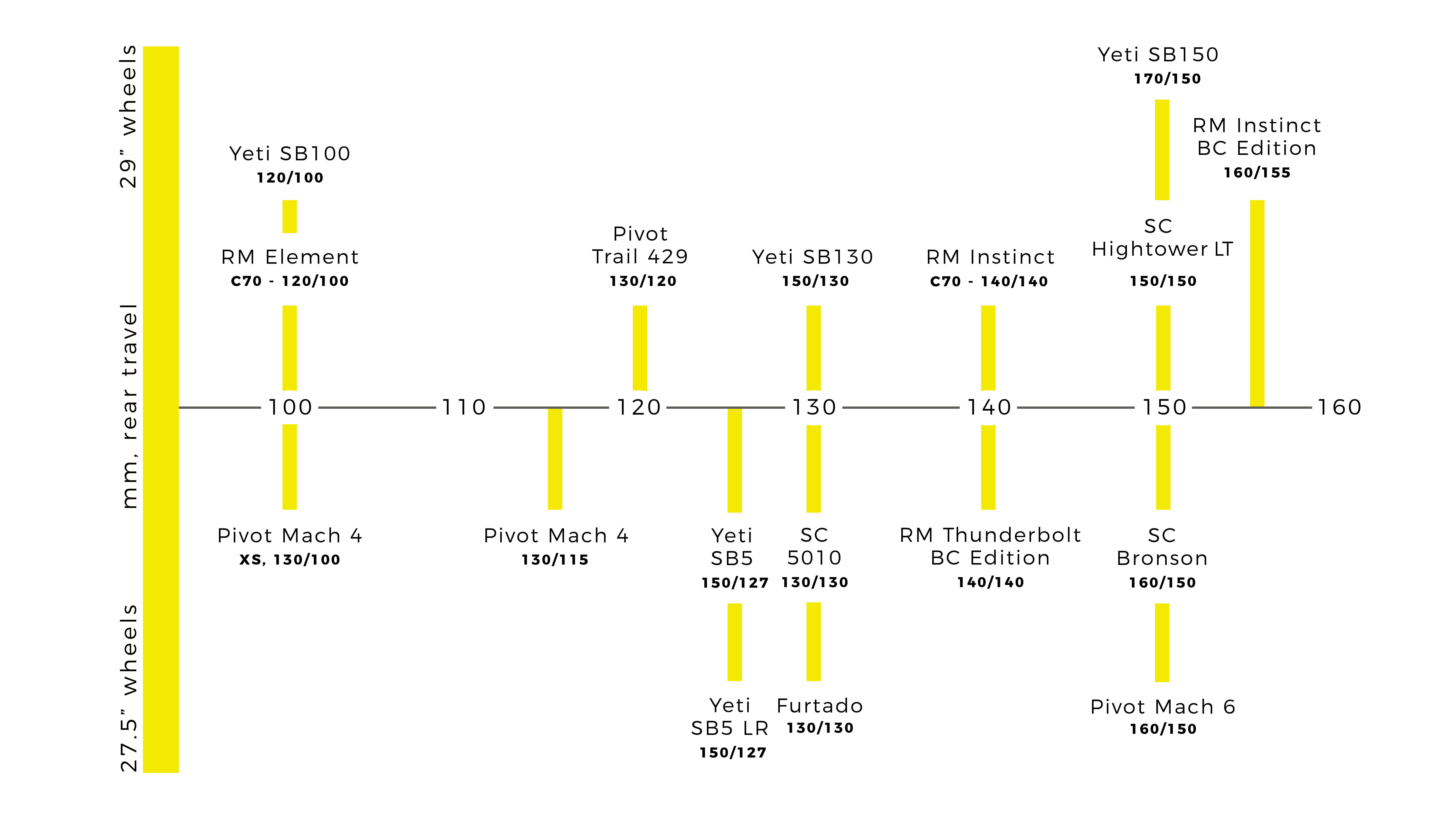 Open Cycle
Unbeaten Path – Sm, Med, Lg
Parlee
Chebacco – Sm, Med, M/L, L, XL
Santa Cruz
Stigmata – 54 cm, 56 cm, 58 cm – 2019 models coming soon
Demo Program Details
But how does it ride?
We carry the absolute best mountain and gravel bikes in the industry. While every bike is an outstanding choice, our Demo process is designed to help discover the outstanding choice for YOU. Our dedicated fleet of demo bikes are not "rentals": we maintain each machine in like new condition and consult with our clients throughout the demo process.
Demo Fees
All demo fees are credited towards the purchase of your new bike*.
$100 per bike
for 24 hours
$100 Weekend Demo
Pick up as early as 2:00 pm Friday, return by noon Monday.
$100 Midweek Demo
Pick up as early as 2:00 pm Tuesday, return by noon Thursday.
*Sports Garage does not have a rental fleet.  If you are traveling from out of town or looking for a short term rental, we would be more than happy to inform you about local riding and make rental recommendations and referrals.
*A pre-payment deposit will be taken at the time of booking. Refunds will be issued if cancellation is made 48 hours prior to reservation.  In the case of weather sufficiently severe that Boulder County closes local trailheads, the 48 cancellation policy does not apply. Maximum accumulated deposit from demo program not to exceed $1200.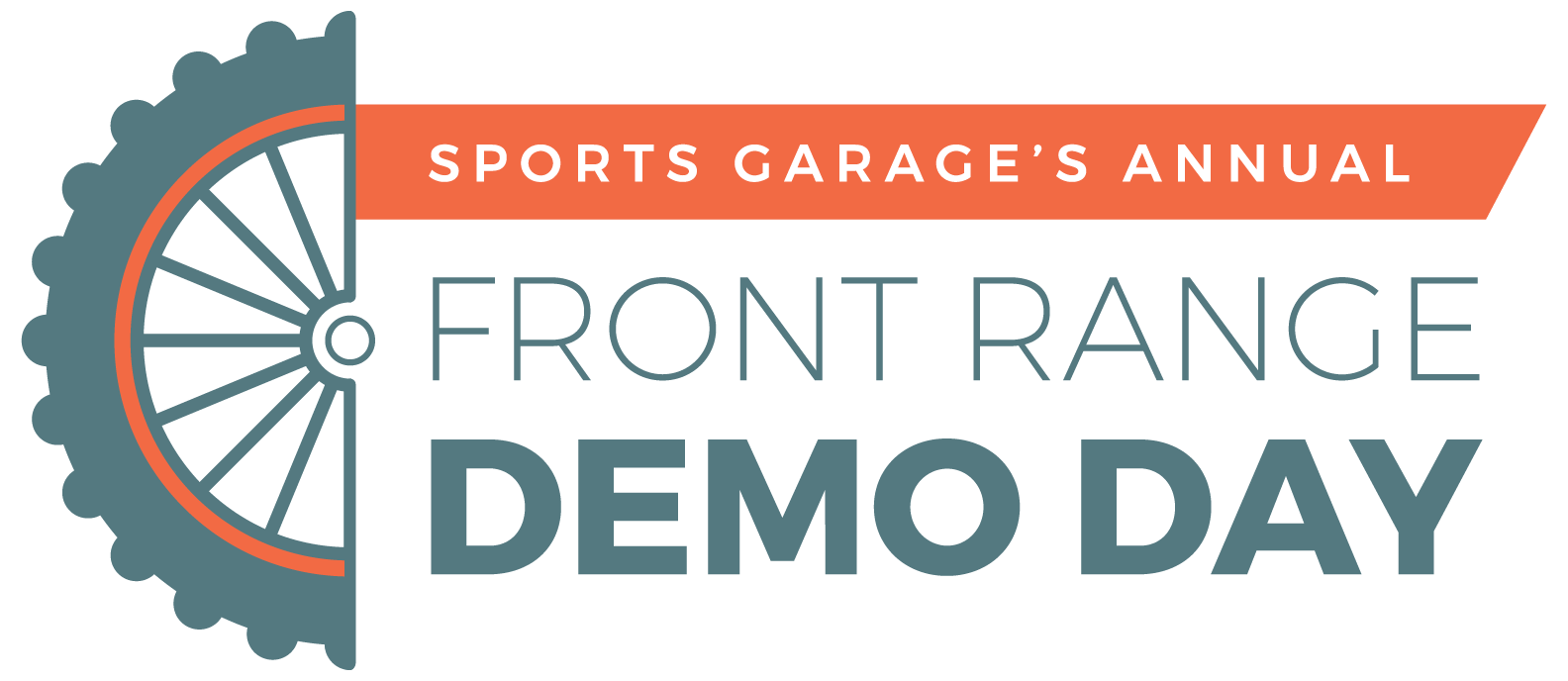 Valmont Bike Park | May 10-11, 2019
Two full days to ride the best from Yeti, Rocky Mountain, Santa Cruz, and Pivot.
We roll out the red carpet for the mountain biking industry's finest brands. The front range's largest mountain bike demo event returns to 62 acre Valmont Bike Park with options to suit every rider.
Complete Details & Registration
Subscribe to Sports Garage
Bikes are not the only gear that we believe you should be able to "try before you buy". Our personal experiences have taught us the value of demo-ing equipment before making an investment. Bikepacking is an adventure worth preparing for!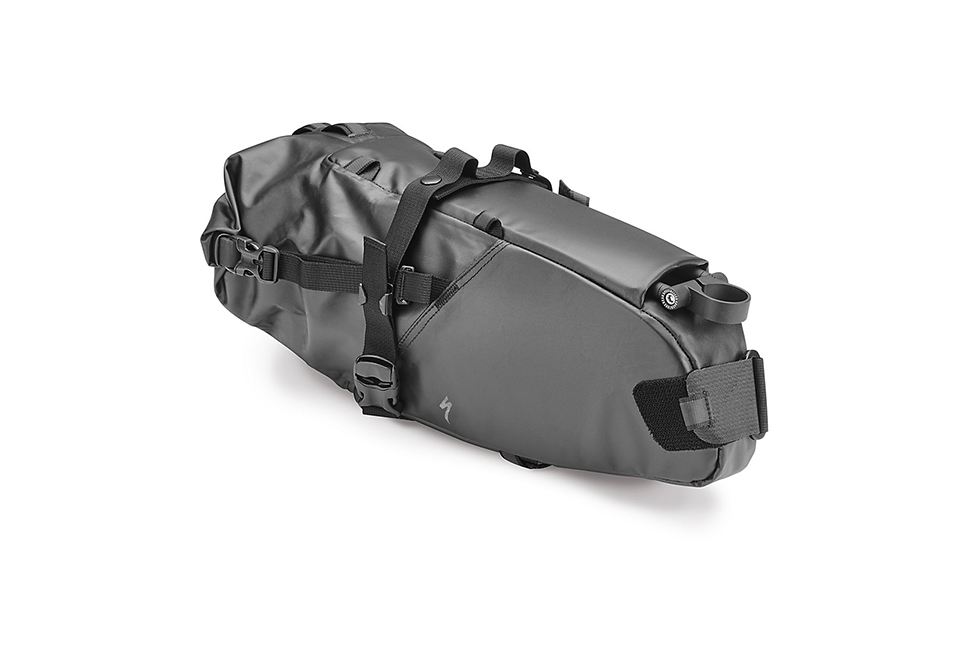 Our gear library available for demo includes eight complete sets of Specialized Burra Burra Stabilizer Seatpacks and Handlebar Harnesses. We have trail tested the equipment ourselves and look forward to helping you with your set-up.
Weekend Rental
Friday – Monday
$45
Week-long Rental
Saturday – Saturday
$95
*Or seven consecutive overnights.  Rental fees can be applied toward the purchase of the equipment.
Request a Demo